TEXTILE INSIGHT | Emily Walzer – Coastal Efforts Escalate Scalable, Sustainable Solutions to Ocean-Bound Plastic Waste.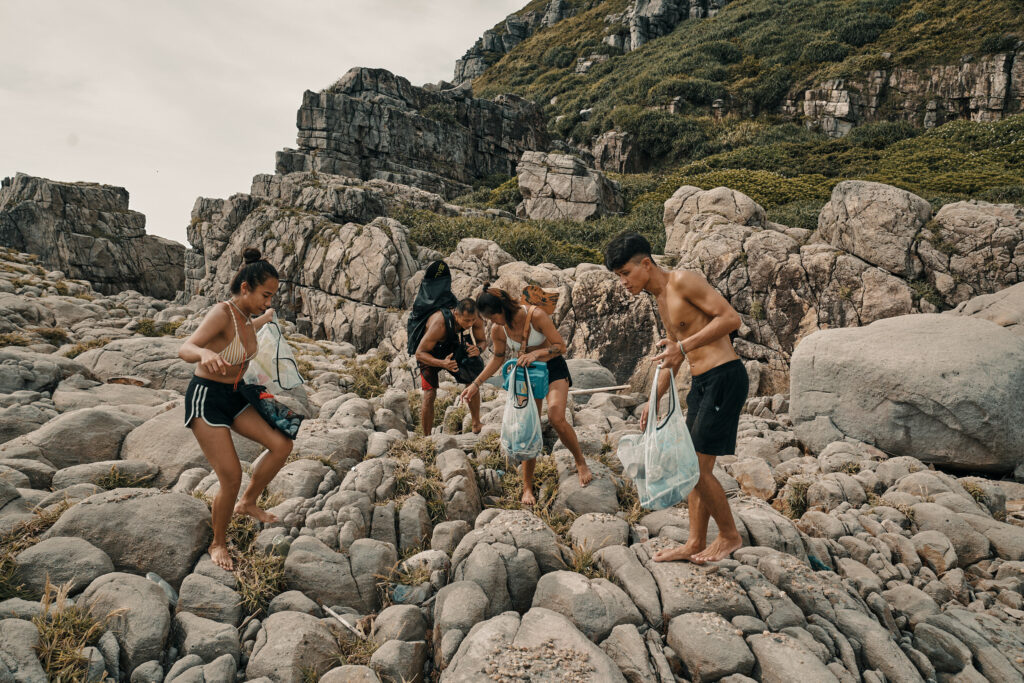 Tons of plastic end up in the sea every year and hundreds of thousands of pieces of plastic waste now float in every area of the oceans. Coastal regions are major contributors to this problem; According to recent statistics, 80 percent of ocean plastics originate from these locales.
Textile suppliers are stepping up efforts around this environmental issue with programs focused on infrastructure investment and collaborative initiatives along shorelines. The latest developments focus on creating supply chains that can support eco-responsible production of high-performing textiles made from ocean-bound plastic waste. Increasingly comprehensive in scope, new initiatives involve coordinating with established grassroots organizations to move the needle in terms of demand, quality and transparency around manufacture of recycled ocean plastics captured in high-risk coastal locations.
"Our focus for this enterprise-level project is something sustainable, a business that allows our mission to grow and grow and grow and do good," explains Ed Rubin, Gore project champion, regarding Gore's equity investment in Bionic to help streamline its fiber supply chain and grow its Costa Rica operation.
Similarly, Nan Ya Plastics, with its SAYA Coastal offering under the SAYA brand, and Unifi through its REPREVE Our Ocean program, are committed to stopping the flow of plastics into the sea. Launched in June 2019, Repreve Our Ocean is seeing really strong interest, according to Unifi, while Nan Ya reports large scale investment with plans to expand its global network.
While ocean plastics recycling is certainly a compelling story, textile firms are creating compelling solutions. Here's how Saya, Gore and Unifi are leading the way.
---
Saya Coastal – Turning microplastics into microfibers
Currently, SAYA collects PET bottles from four zones in Thailand: Zone 1: Pattaya Beach; Zone 2: Pattaya Central Beach; Zone 3: Chanthaburi and Trat; Zone 4: South of Thailand. SAYA works with OceanCycle's network of certified coastal recyclers, to collect the bottles from these zones with a collecting range that is 20 kilometers from the coastline. Cooperation with local partners includes collecting, washing and making PET flakes. SAYA has provided each partner with Nan Ya's proprietary technology and equipment to convert the flakes into chips for streamlined efficiency. Then SAYA collects the chips or flakes and redistributes them to mill partners to produce SAYA Coastal fibers.
According to the company, each SAYA chip converting system costs about $3M USD, for a total of $12M USD.
SAYA holds the key technology in converting collected PET bottles to performance chips and fiber and is currently seeking partnerships around the world to implement these technologies and facilities in strategic coastal cities and beaches to join the SAYA recycling network.
"We believe there will be increased demand for recycled fiber from the U.S. and we are looking into adding the technology to our South Carolina factory which could also incorporate coastal recycling," company SVP, S.Y Huang.
Read article at: https://www.formula4media.com/articles/stopping-the-flow