TEXTILE INSIGHT | Emily Walzer – Saya is redefining what is possible in renewal fiber technology. With research, innovation and over 50 years of experience behind Saya with Nan Ya Plastics, the company is helping brands take their recycling efforts a step further and in so doing keep pace with the textile industry's keen focus on advancing sustainable development to achieve circularity.
Sustainability Innovation
By always looking several product cycles into the future, Saya can see new opportunities and identify emerging trends. While its current operation continues to keep quality and performance high through its proprietary recycling technology which includes extensive pretreatment of rPET flakes, batch optimization and real-time color control; Saya also concentrates on innovating its manufacturing processes and expanding sources for recycled fiber.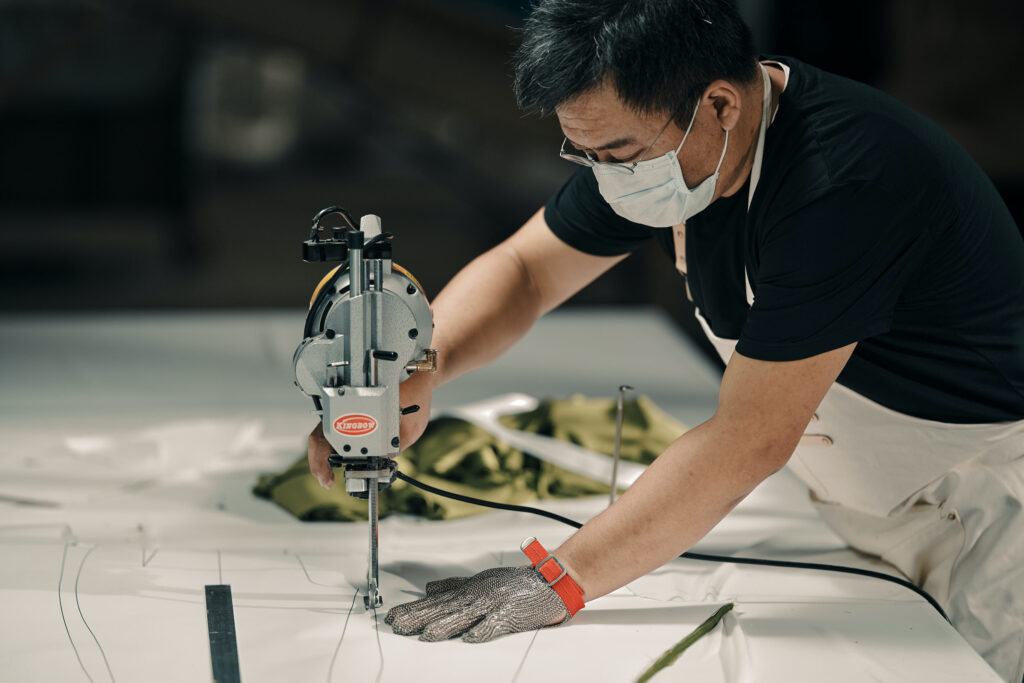 For example, Saya's Rscuw Project is currently pioneering several new recycling technologies, one being the most advanced mix content recycling project addressing the textile industry's largest area of hidden waste: discarded fabric scrap and unused yardage. Plastic bottles, often considered the low-hanging fruit in the recycling business, based on accessibility and affordability, may in fact become scarce in the future. Options to overcome this shortage challenge include: reducing plastic usage, or increasing recycling rates in the U.S, which currently are about half that of Taiwan's recycle rate of 80 – 90 percent, or seeking other sources of plastic to recycle. As Saya considers all possible recycling and renewable polyester sources for fiber, investment in groundbreaking technologies and innovative sustainable solutions remains a priority.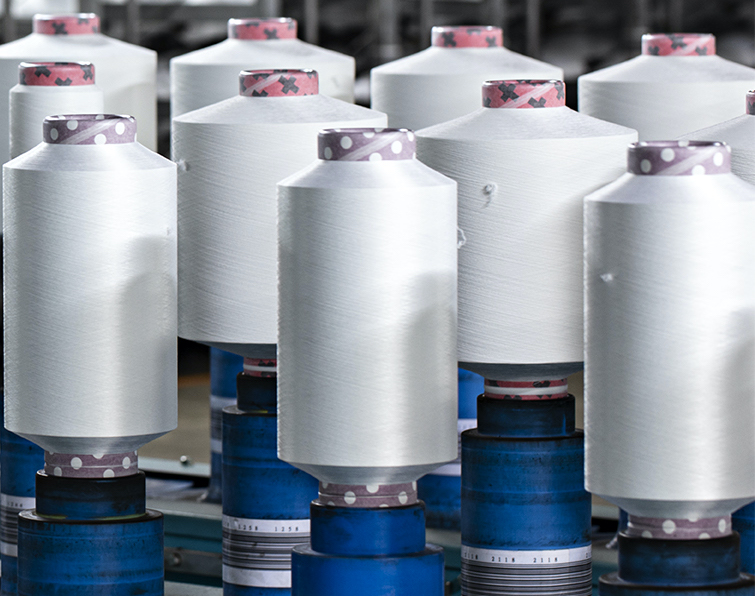 Saya Recycling Ingenuity
Saya provides solutions for the industrial waste problem in the textile industry by creating new uses for discards.
Saya Rscuw is made from recycled scrap and cutting waste from garment manufacturing. This product reduces waste by 30% per yard by recycling cutting scraps and overstock rolls of fabric, which has historically ended up in landfills or stored overtime in warehouses.
Saya's Rscuw Raw takes efforts one step further. The product is crafted of recycled fabric cutting scrap and colored PET bottles, while retaining an original hue. Without bleaching and redyeing, the effort is more energy-efficient to further reduce carbon footprint. The resulting knit or woven fabric carries a unique heathered effect in shades of grey to nearly black.
Saya 365 is the brand's recycled polyester fiber made of 100% post-consumer recycled PET (rPET) from plastic bottles. The Saya 365 fiber is produced using proprietary mechanical recycling and chemical recycling processes at its facilities in China, Japan, Philippines, Thailand and Vietnam.
"You achieve better color consistency, stability and whiteness, thanks to the proprietary seven stage filtration," said Jack Chen, head of research and development for Saya, which includes a five-stage sorting and two-stage purification process resulting in batch optimized flakes and pellets ready to be transformed into performance fibers. "The dyeing consistency inevitably provides the best energy saving indirectly (as well as time and money) because this will cause less re-dye and reprocessing for better grade yield in later stages," he further explained. As for the melting process, bottles go through temperatures of almost 400 degrees Fahrenheit, which removes most potential virus and bacteria that may remain after the recycling process. Saya's proprietary filtration process ensures all yarns meet European Union REACH (2020), bluesign, and Oeko Tex 100 standards for heavy metal and other harmful RSL and residue. Plastics are certified by Global Recycling Standard (GRS) and OceanCycle.
Robust Recycling
Saya partners with over 40 recyclers globally to ensure continuous access to recycled used bottles. With many producers of recycled polyester facing challenges sourcing recycled PET bottles and flake due to import restrictions, Saya repurposes over 100,000 tons of plastic bottles each year (equivalent to over 75 billion bottles) and has been able to ensure uninterrupted access with its flake-to-chip facilities on-site at bottle collection facilities in Thailand, Philippines and Vietnam. These facilities turn recycled PET flake into chips that are shipped to yarn facilities for extrusion into high quality yarns. Saya also has a robust tracking program to ensure GRS 4.0 certified content, using a unique anti-forgery tracer in the final rPET fiber.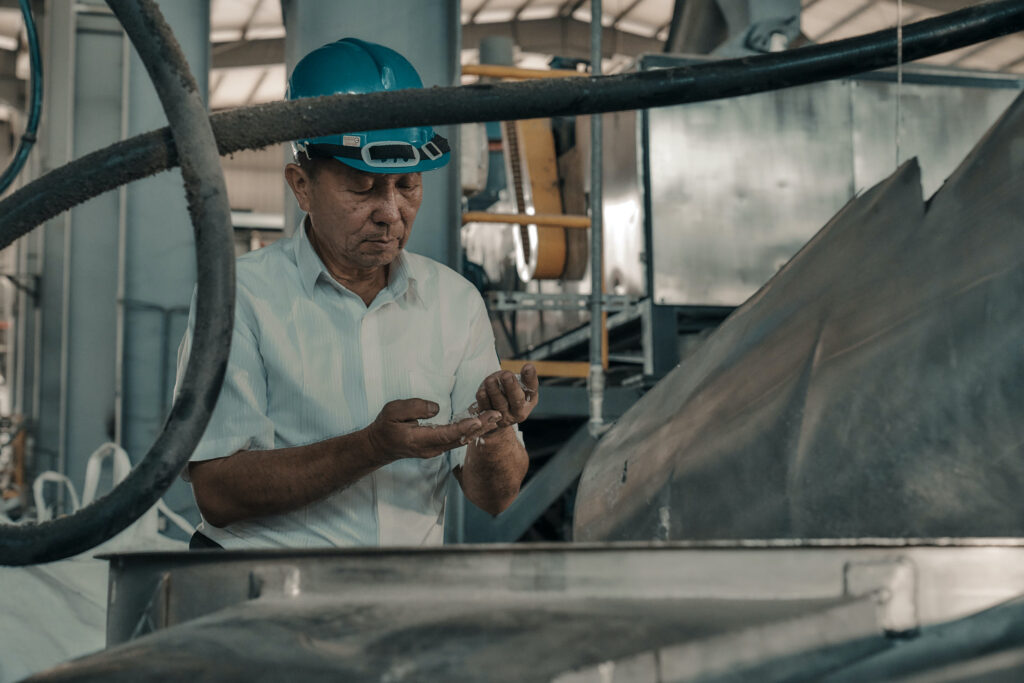 Saya also features two specialized recycling programs. Saya Coastal is a targeted cleanup program taking discarded plastic bottles in coastal regions that would otherwise float out to sea and use them for fibers. Plastic waste is a serious problem in our oceans, with over 8 million metric tons entering our water each year. Saya USA is a collection of recycled fibers manufactured in its Lake City, South Carolina facility for companies interested in a USA-based fiber program with full transparency and traceability.
Saya is dedicated to improving processes and quality for current recycling technology, while at the same time, anticipating future needs and opportunities. Saya continues to pursue and foster close partnerships with customers to co-create solutions enabling brands to stay ahead of fast-moving market trends and improve the environmental performance of their products. Raising the sustainability bar within the supply chain benefits all