Textile recycling companies aim to reduce, reuse and recycle
Reduce, reuse, recycle. This mantra has also driven myriad sustainability efforts, including in textile recycling companies. Recycling textiles is important because the industry produces billions of pounds of unused materials each year, relies on fossil fuels to make virgin plastics, and has a mandate to recycle polyester and other materials to keep them from polluting the environment. Given the diverse imperatives, it makes sense that there are many ways to recycle textiles. As a leader in the textile recycling space, SAYA has programs that reduce, reuse, and recycle. More, we believe in highlighting other successful efforts undertaken by industry partners.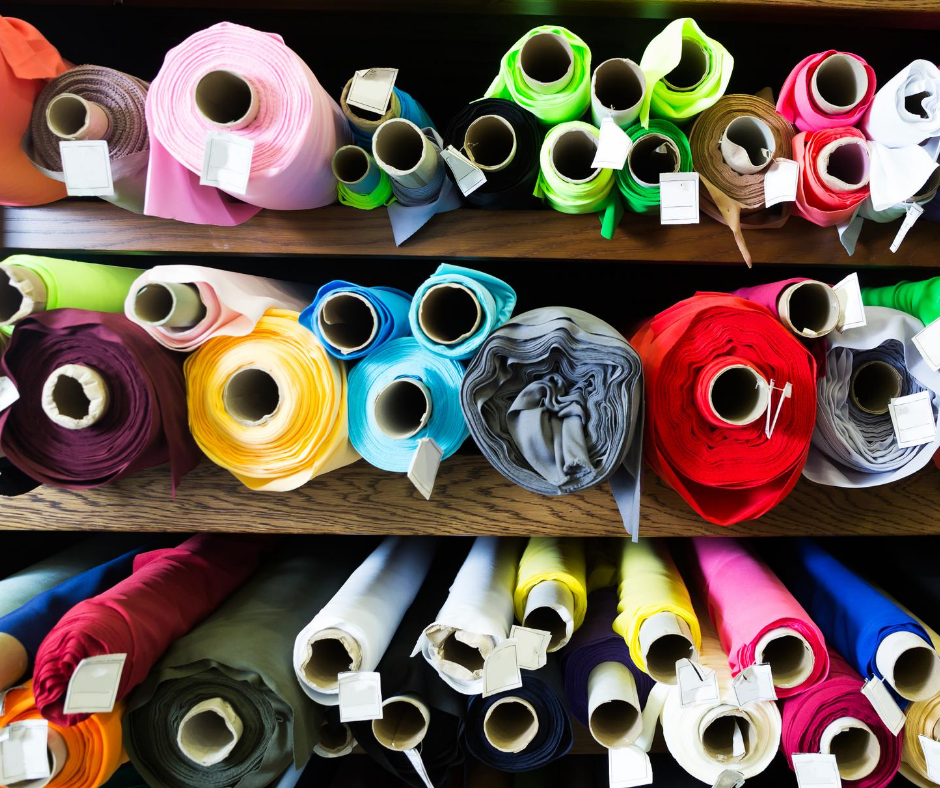 Reduce
Reducing may present some of the biggest challenges to sustainability efforts as manufacturers work to identify processes that reduce the amount of toxic chemicals in fiber and material production.
Another option for reduction in the manufacturing process: water. The textile industry uses billions of liters of water throughout all steps, from dyeing to chemical finishes. By developing ecologically friendly dyes and creating water-free finishing, textile recycling companies have established new approaches that benefit both the environment and environmentally-aware consumers.
SAYA RSCUW Raw is material made from recycled fabric cutting scrap and PET bottles that does not bleach or re-dye the material. The resulting knit has a unique heathered effect in shades of grey to nearly black. The process also significantly improves energy efficiency and reduces the carbon footprint of recycled polyester fabric.
Reuse
Reusing clothing and cutting scraps from factory floors has grown popular within the textile industry. Zero Waste Daniel turns clothing scraps into fashion. Patagonia and The North Face have programs to recruit and refurbish used clothing and gear for resale. Eileen Fisher asks consumers to return clothing they would otherwise throw out; clothing that can be resold will be, and clothing that cannot is turned into "something entirely new" through the company's circular by design program. Cotopaxi sews gear out of left over fabric yardage. And SAYA collects cutting room scrap and leftover yardage for our innovative recycling program.
Recycle
Recycling plastic, polyester, PET, and other man-made materials is a complex process. Recycling technical textiles relies on the use of chemicals and heat. For example, to transform plastic bottles into fabric, bottles are collected, separated into clear and colored bottles, and shredded. Next, the shredded plastic is heated and forced through tiny holes in an extruder to create long, continuous fibers. These fibers are then torn into shorter pieces. The fibers are balled (resembling wool). Next they are carded and spun into yarn.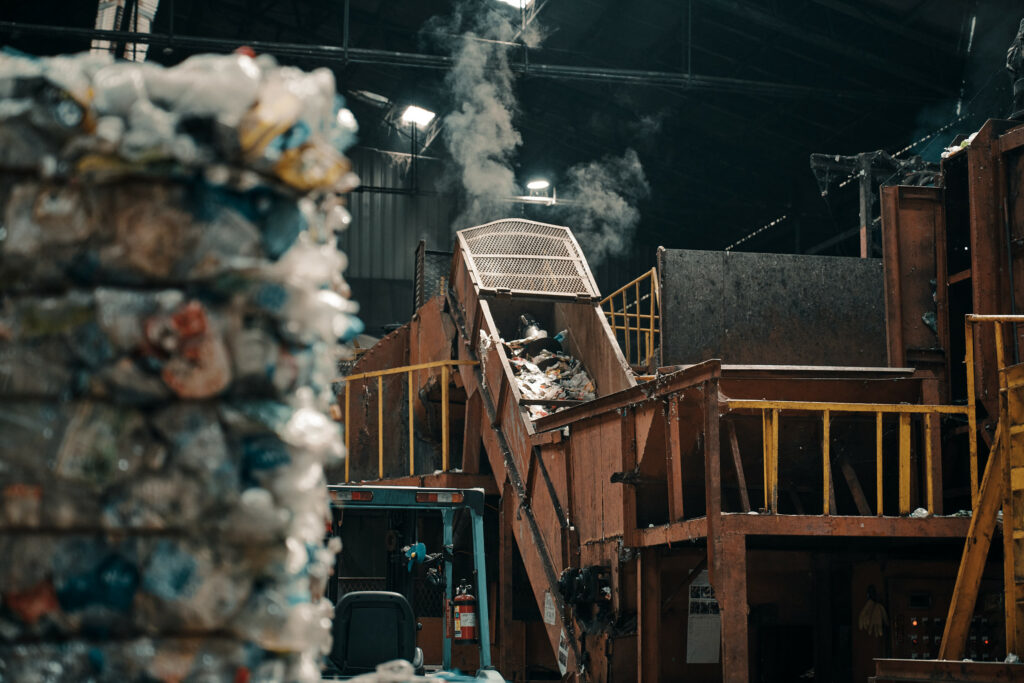 By reducing, reusing, and recycling, the textile industry and SAYA can lower its carbon footprint, help safeguard the environment, and meet consumer demand.
To share your thoughts on how the textile industry can become more sustainable or to learn more about SAYA fiber, please contact us at change@sayarenew.com