Recycled Fabric Made of Cutting Scrap
For decades, most recycled fabric was made from plastic bottles. Now, SAYA has a new source for producing recycled fabric: garment cutting scraps. Through its innovative Rscuw Project, SAYA turned to the garment industry where around 30% of fabric is wasted during the manufacturing process. Historically, recycling these scraps was not possible. But SAYA's commitment to fostering a more sustainable textile industry has resulted in an exciting recycled PET fabric solution to the garment industry's overstock and scrap cutting problem.

9 Steps to Turn Cutting Scraps into Recycled PET Fabric
Transforming cutting scraps into recycled polyester using our proprietary technology is a complex process with multiple steps. These include:
1. Collect 100% polyester scraps and fabric overruns from garment industry partners. Currently we can only use scraps without coatings or finishings, but are working diligently to develop the ability to also recycle polyester with WR or DWR finishes.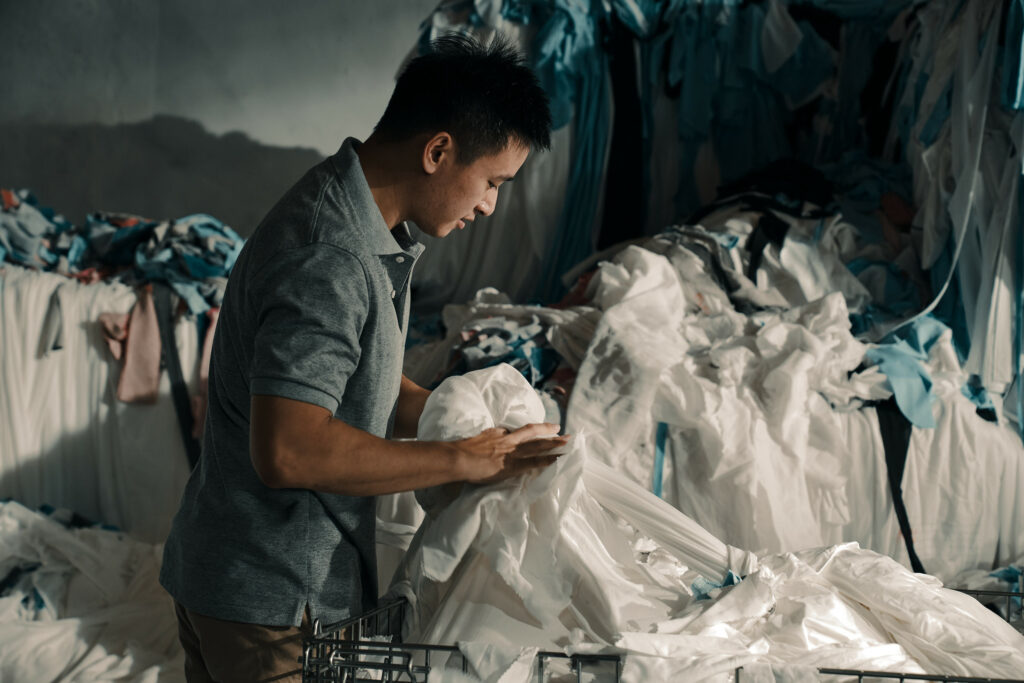 2. Shred the fiber into tiny scraps.
3. Decolorize the shredded fabric to remove color and impurities, including bacteria. Decolorization requires heating the shredded fabric at temperatures near 400 degrees Fahrenheit.
4. Create chips, or pellets, that are uniform in color and size from the melted scraps.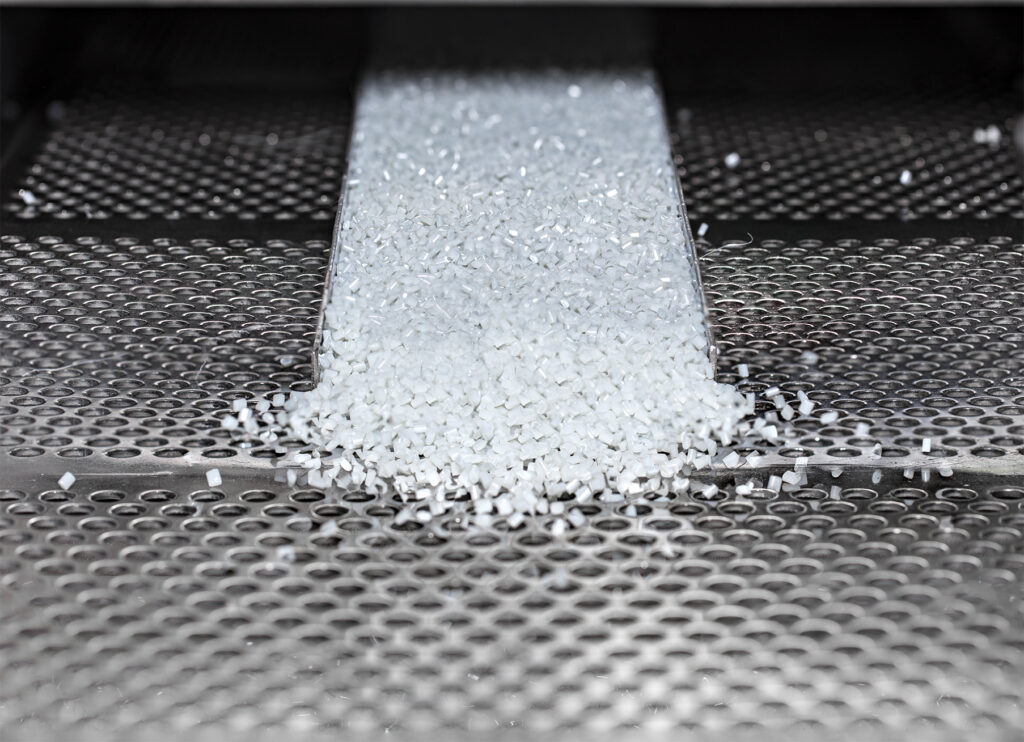 5. Blend Rscuw chips with chips from recycled PET bottles to ensure high-quality end product. Currently, blends average 15% Rscuw chips and 85% recycled plastic bottle chips. As the technology improves, we anticipate increasing the amount of Rscuw chips.
6. Ship SAYA chips to yarn facilities for extrusion, the process of forcing the liquid melted chips through the tiny holes of a spinneret to form continuous filaments of semi-solid polymer.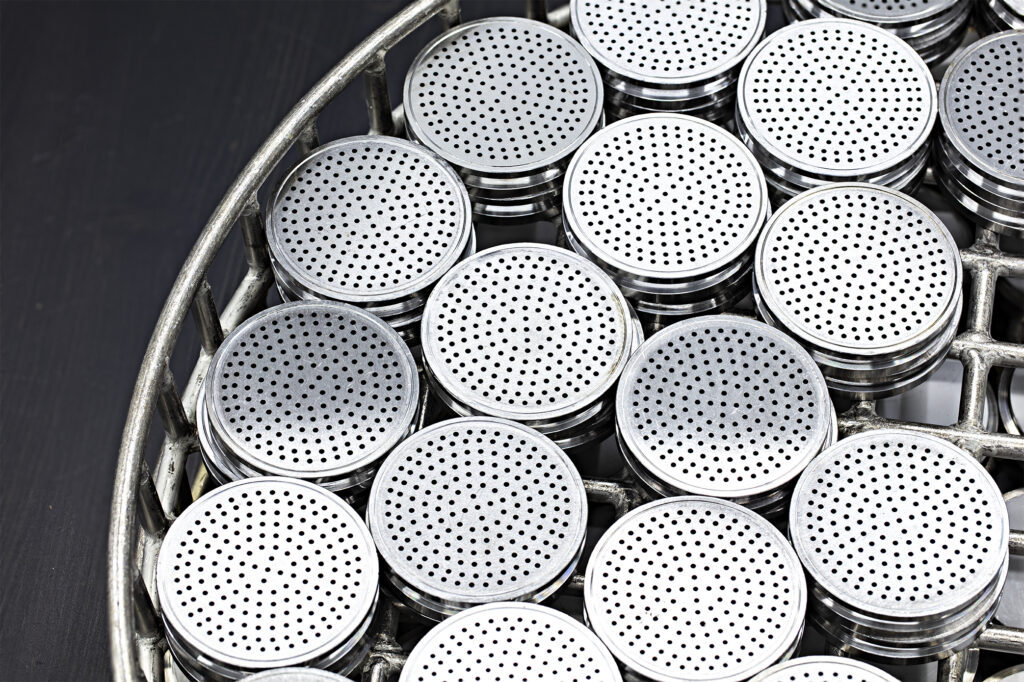 7. The material is spun and stretched into high quality yarns that can range from micro denier (50D) to 300D referred to as partially oriented yarn ready for texturing.
8. The partially oriented yarn is then drawn and texturized with performance enhancements including stretch or antimicrobial treatments as desired by brand customers.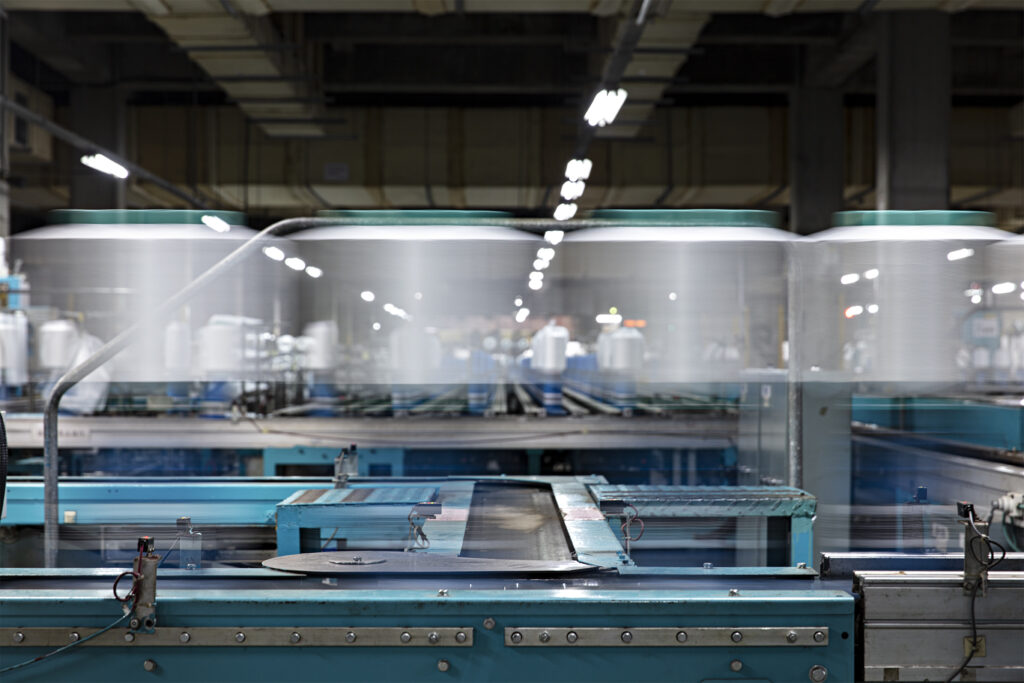 9. Bleaching and dyeing process. Customers of Rscuw Raw choose to skip this step, which reduces the production's carbon footprint by approximately 30%. Rscuw Raw retains the hue of the original scrap fabric and has a heathered look.
Benefits
Historically, most recycled polyester has been made from recycled plastic bottles, but the reliability of that source could diminish due to low recycling rates in the United States and the challenges of collecting discarded bottles for recycling. SAYA's Rscuw technology provided an alternative source, which will help decrease reliability on recycled plastic bottles.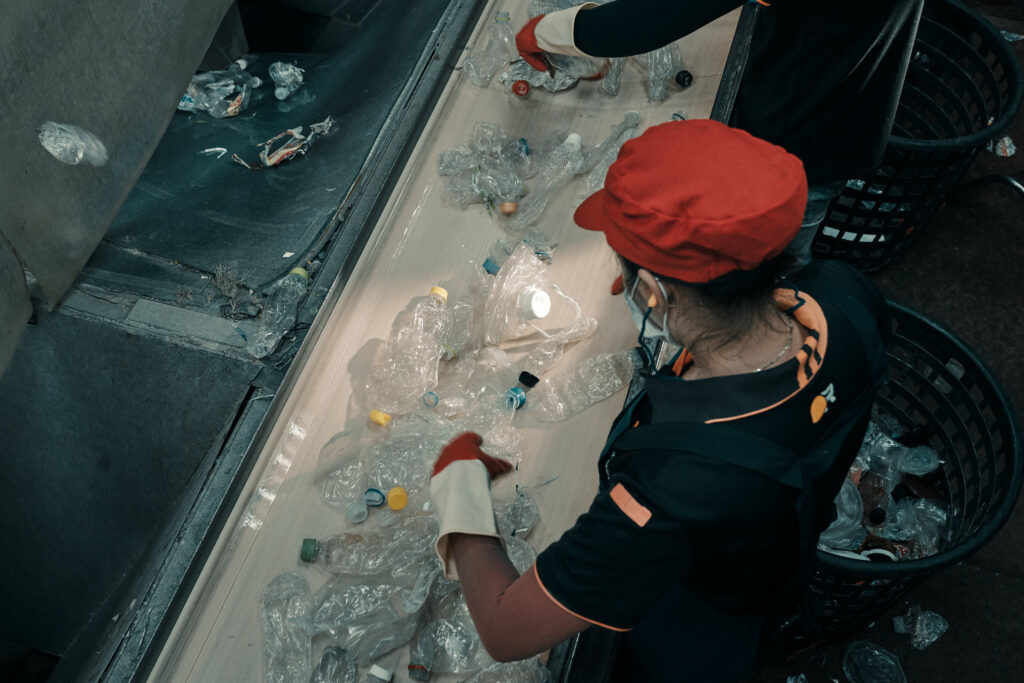 More, this technology keeps garment scraps out of landfills. This helps move the textile industry closer to circularity, or the process of having zero waste during the textile manufacturing process.
What's Next
Look for SAYA Garma later this year. SAYA Garma is a complex recycling process that builds on our Rscuw technology. Additionally, in the second quarter of 2021 we expect to be able to recycle fabric scraps that are 100% polyester and have a DWR finishing. In 2022, we anticipate expanding that to include cotton scraps, along with 100% polyester and DWR finishing.
To share your thoughts on recycled fabric or to learn more about SAYA fiber, please contact us at change@sayarenew.com