The number of available features in recycled fabrics has expanded as technology has evolved. In the past several years, consumers have demanded more from their clothing. More comfort. Better stretch. More versatility. The rise in athleisure brands and variety of recycled polyester options is evidence of this trend.
A nonprofit organization called Textile Exchange tracks how many brands use recycled polyester in their products. In 2018, they challenged several major brands to increase their use of recycled polyester or rPET to meet the growing consumer demand and reduce dependence on fossil fuels. As a result, many of those brands increased their use of recycled polyester by more than 35 percent. Furthermore, the nonprofit has challenged the apparel industry to bring the total percentage of recycled polyester up from 14 percent to 45 percent or 17.1 metric tons by 2025.
Increasing the uptake targets of recycled polyester is a win for everyone. But, of course, not all recycled polyester is created equal. As the market welcomes more recycled fabric options, how do you choose the best recycled polyester for your brand and your customers?
The following are some key features to look for when you're shopping for recycled polyester or rPET fabrics.
1) Performance
Firstly, consider performance. Customers want their recycled polyester fabric to perform under a variety of conditions and settings, from workouts at the gym to lunch with friends and even business meetings in office settings. This means shopping for fabrics and fibers that undergo rigorous testing and refinement and are proven to stand up to hundreds of wears over time.
2) Vibrant Color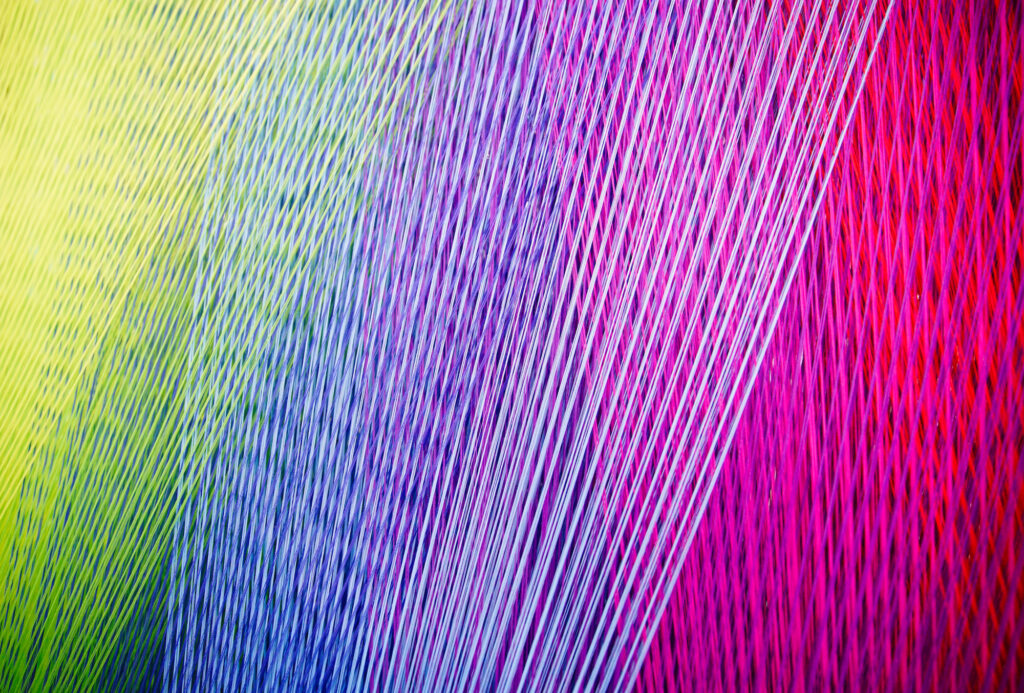 One of the ways to reduce our environmental impact is to create clothing that lasts. That means we need to manufacture recycled fibers that stay vibrant and beautiful over time and through hundreds of washings. Color is one feature that is near and dear to SAYA. Our technology, CHROMUCH advances a new standard in sustainable color design. As a result, we can offer the deepest blacks, richest reds, and the brightest blues. CHROMUCH uses a patented ChromShield™ Technology to provide rich color and superior fade resistance from elements like UV, machine washing, and general wear and tear. Our water-free, eco-colors stay brighter and more vibrant longer.
3) Antibacterial qualities
Old fashioned polyester was notorious for its stink. But advancements in fiber technology has eliminated that problem entirely. When looking to purchase recycled polyester fabrics, look for those that offer certified antibacterial performance over dozens of washes. They should also be non-irritating to the skin and non-leaching. The best antibacterial treatments are infused into the fiber rather than treated on top of the fabric. To learn more about our FRESH process, contact us.
4) Durability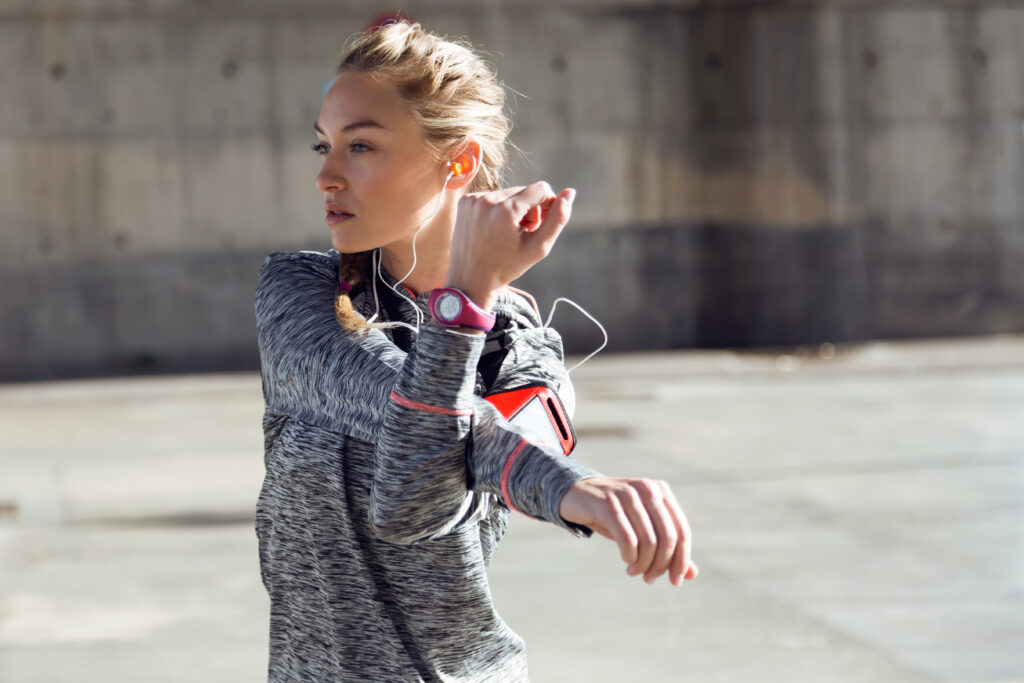 In addition, the best recycled polyester maintains its shape and strength over time. This means consumers can keep it in circulation much longer, reducing their overall carbon footprint. Durability also means that recycled polyester clothing can be recycled again and again without losing its integrity. The best recycled polyester fibers offer optimal stretch and recovery using recycled fibers (and no rubber). SAYA utilizes a proprietary fiber structure to maximize the stretch ratio and durability while also offering moisture management to keep you cool and dry.
5) Drape or handfeel
Handfeel and drape are a customer's first impression of a garment. Thus, it's important to source recycled fabrics that not only look great, but feel great too. This is true for clothing that needs to flatter a variety of bodies. And it's true for other recycled fabrics too like towels, blankets, and bedsheets. For those products, look for microfiber fabrics that have really fine filaments for the softest feel.
SAYA is proud to offer the highest quality, most technically advanced recycled polyester available. To learn more about the features in recycled fabrics and fibers, contact change@sayarenew.com